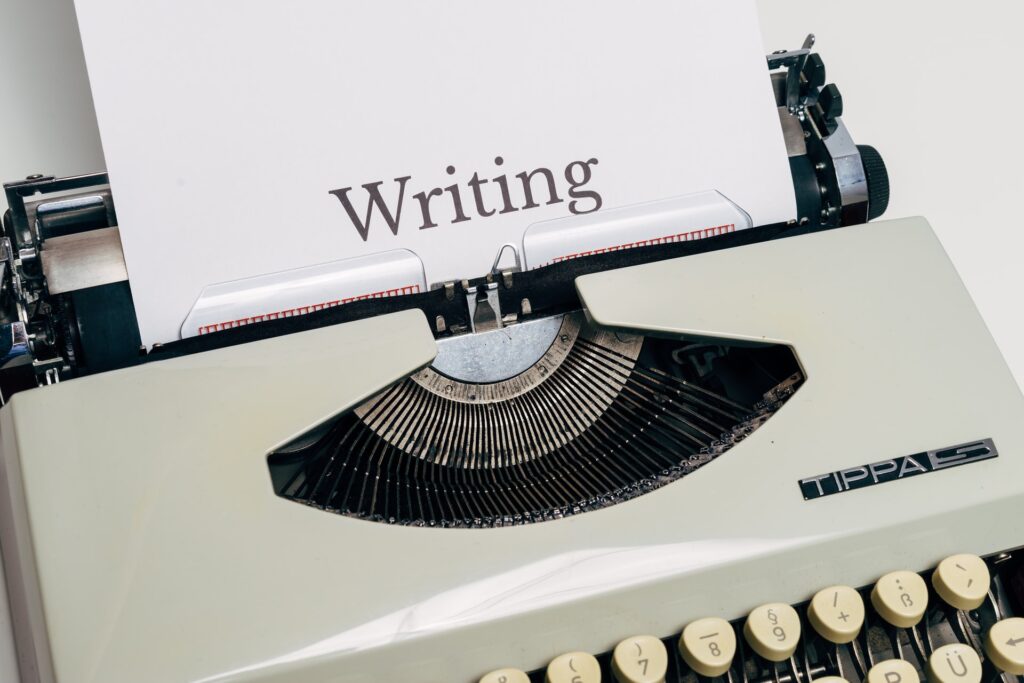 Here we go. Week three. Again, surprised I've made it this far, but I'm quite enjoying talking into the void that is the internet. Is anyone reading this? Do you really want to? Maybe one day I'll work out that this has kept me accountable – if somewhat distracted. 
Anywho, last week was good and bad. Bad because I'm not closer to writing anything, but good because I kind of know why. 
Save The Cat Writes a Novel is going to be my study guide this week. And I'm starting from zero. 
One of the great things about last week is that it perhaps solidified what it is that I want from the next twelve months, what I need to achieve and how I should be doing that. I know that's all a little bit of vaguebooking, but have at it. Big plans are afoot but, to get there, I need to get this final book off to HQ. 
Join me on this mythical quest to throw myself into the fires of Mordor. 
Monday
Just to give you an idea of how ridiculous my sleep patterns currently are, I was awake at 4.30 this morning watching The Cosmic Hoax. Back to bed by 6am, I slept until midday, had breakfast, then sat down to update this. 
I'm not bothered by that; there's every chance I'll be working through until the wee hours of the morning anyway. It's just how my brain works. 
So, today, I've got my Save the Cat out, and I'm working through the first chapter – two if I'm lucky – for my week of planning. 
I'm mad keen to see how this plays out, I've been looking for a solid planning method for an age, and nothing has ever really stuck. 
Fingers crossed! 
Tuesday
What I love about this job is the constant learning. You think you've got a handle on your books or characters, and then a new read comes and tips your brain on its head. 
That happened yesterday. My MC, Nathalie, has been bobbing about in my head for months – probably a year or so – and I thought I knew everything there was to know about her. 
Nope. 
Working through Chapter One of Save The Cat yesterday, I saw her grow into something that was a little more three-dimensional, more whole. A person. 
I'm excited about the pages of notes I now have, and am grateful for all the different scene ideas that popped into my head as Nathalie came to life. I'm already looking forward to discovering new characters using this method.
But, for now, on to chapter two – beating out the timeline. 
Word Count: 891 
Wednesday
I want to say I got a grand total of Sweet FA done yesterday, but that wouldn't be entirely true. I wrote a stack of blog articles, read some book, started some more book, kept refreshing Disney+ thinking Tuesday was Wednesday and there would be a new episode of Loki – nope – and, well, I eventually got around to working through the first act of my book. Or, at least, a couple of the points. 
The thing that I'm really appreciating about this method, and I mentioned it to a friend last night, is that my brain can be very linear. Hello ADHD and it's train track of thought. This method, Save The Cat, is giving me some tools to look at the story a little more broadly. All great things, because it adds depth to both the characters and the stories. (I've always secretly felt like a writing fraud with little to no depth, but don't tell anyone). 
So, all I have planned for today is more planning, which I love. 
Oh, and probs reading. Let's be honest – it's what I do. 
Word Count: 1355
Thursday
Yesterday's word count was fi-yah! Not much different to yesterday, I'm loving the way this method is making me look at my story. It actually feels like a story. One that has depth and real people in it. 
Very exciting. 
Now, if I could just stop sleeping, that'd be great. 
Word Count: 3246 (impressive!)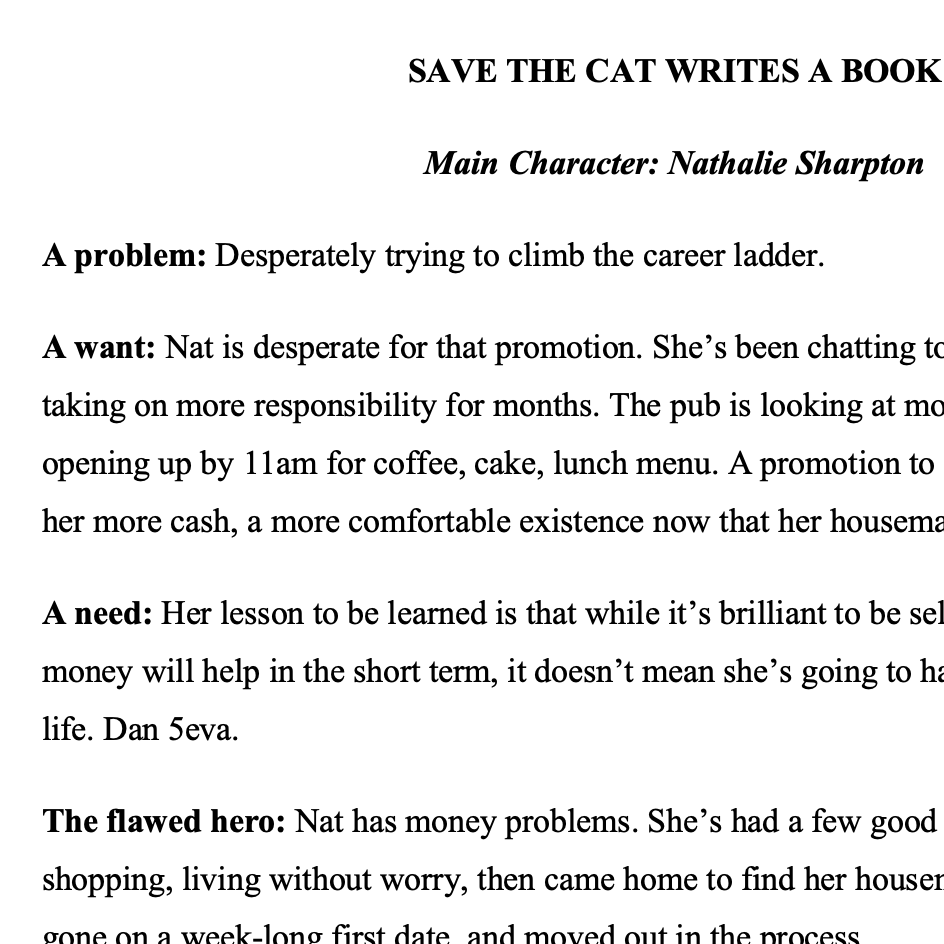 Friday
I've started doing this thing I like to call 'Lady Dates'. I don't get out of my house enough; most weeks, you'll only find me leave the house to do the groceries. 
Not good. 
In a conscious effort to improve my mental health, I'm taking myself out once a week. To do what? Anything but sit and stare at my Mac all day. 
Today, I took my sister's dog for a walk.