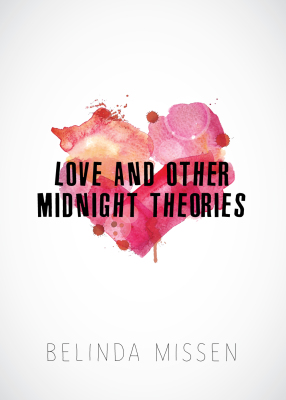 LOVE AND OTHER MIDNIGHT THEORIES
April 2017

Amazon & iBooks

#1 Amazon Bestseller

On her final night in London, Isobel wants nothing more than a quiet night, a warm bath, and to cross off her packing list one last time. At least that's what she plans as she heads toward the nearest Tube station.

Pacing the same train platform, Tom's hurriedly trying to make a public scandal go away. He's been caught in the wrong place, at the wrong time, and stories are flying thick and fast. When the next train arrives, he sits opposite Isobel, giving her a front-row seat to his drama.

Looking to diffuse the tension, one comment turns into two, and starts an avalanche of conversation that will see them through the rest of the night. Past iconic landscapes and into the dark bars of London, they're left one question by morning: now what?

Includes the screenplay that started it all.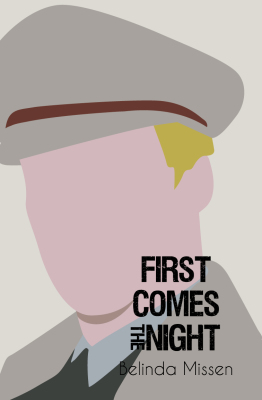 FIRST COMES THE NIGHT
September 2016

Amazon & iBooks

What if your greatest triumph became your greatest tragedy?

Katharine Patterson is brash, bold, and quite happy with her life exactly as it is, thank you very much. She has a paying job, family, friends, and a boyfriend who can't decide what he wants.

Enter Christopher Watts. Life as he knew it changed in the blink of an eye when he was widowed. Still coming to grips with the loss of his wife, and busy caring for his son, he's introduced to Katharine through mutual friends. An unconventional friendship begins, and when Christopher offers Katharine a life-changing opportunity, she jumps in feet first.

Forced into each other's lives, can Katharine help Christopher cope with his grief, or will he push her away, determined to be alone forever?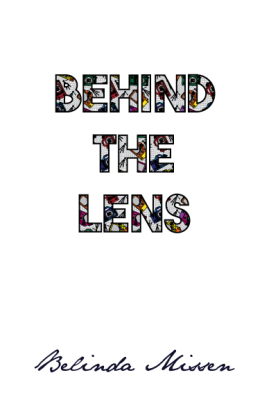 BEHIND THE LENS
March 2016

Amazon & iBooks

What would happen if reality TV set up camp in your house?

Liam Barnes is a forty-one year old lawyer. He lives in a swanky apartment in the centre of Melbourne's CBD. He works long hours, and when free time approaches, he likes to spend it quietly at home.

Skylar Young is his thirty-eight year old flat mate. A columnist for a Melbourne newspaper, she's lived in Liam's apartment for the past two years. While he works long hours, she takes care of all the day to day things that pop up.

With his good looks and style, Liam is catapulted to instant celebrity status, while Skylar's laid back approach gets her labelled 'Pyjama Lady' by fans of the show.

Forced to defend themselves and each other, will they finally acknowledge what everyone else can see, or will it take a tragedy before they realise what's right in front of them: their own FlatMate?

Using episode commentary, online articles, and chat room comments, Behind the Lens pokes fun at reality television, celebrity, and that Internet, and is the new satirical romance from Belinda Missen, author of Red and Say Yes.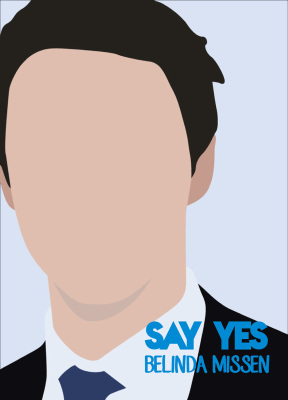 SAY YES
September 2015
August 2017 Re-release

Currently Unavailable

Marcus Blair, or Mr Blair as he's known to students at Harpley East Primary School, appears to have it all: good looks, impeccable dress sense, a successful career, charisma by the bucket load, and half the female population of teachers and parents at his beck and call.

Except Eleanor.

Eleanor Manning had it all: a career, a beautiful home, a circle of friends, and a doting husband. At least she thought so, until the afternoon his girlfriends arrived on her doorstep.

Looking for a break from her past, Eleanor takes up a teaching position at her old school that sets her directly in Marcus's sights. When she seems determined to reject him at every turn, Marcus takes it upon himself to challenge her perception of him and, in turn, of herself.

Can Eleanor let go of her past long enough to let him in and give them the happily ever after they both deserve?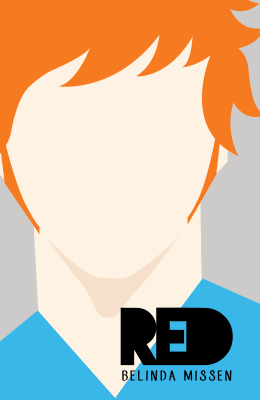 RED
April 2015
July 2017 Re-release

Currently Unavailable

Emmy Sumner is sure she's met her match in William Scott, graduate doctor, when their paths cross during Edinburgh's Hogmanay celebrations. So much so that, when she returns to Australia and William returns to England, she trusts his promise that they'll be together again.

Contact is precious, and is kept up with the help of technology interspersed with the tradition of handwritten letters. That is, until one day Emmy receives a final postcard from William before he disappears. Completely. What went wrong? Where did he go? Why?

An opportunity to work in London sends Emmy back in William's direction, a crumpled photo the only thing that remains of them. Should she look for him? Will he remember her? Will they still share the same connection they once had?